---
The Maletsky Health and Wellness store is all about Health and Beauty. Here is our featured herb of the week.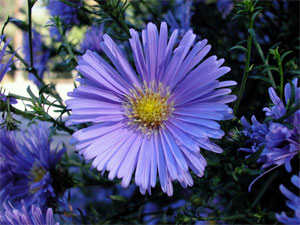 Chamomile has been widely used in children and adults for thousands of years for a variety of health conditions.
The herb is often used for sleeplessness; anxiety; and gastrointestinal conditions such as upset stomach, gas, and diarrhea.
It is used topically for skin conditions and for mouth ulcers resulting from cancer treatment.
---
Brand:Mama MioLucky Legs Refreshing Spritz – Cooling Leg & Foot Spray –120ml/4oz Designer: Mama Mio
---
March 26, 2023

Gender: WomenColor: CreamMaterial: NAScale: NASize: 1.7 OZStyle: Health & BeautyType: MoisturizersCondition: NewCondition Description: This product is brand new and sealed.Package Includes: Jurlique By Jurlique Moisture Plus Rare Rose Cream –50ml/1.7oz…
---
What's an Herb?: An herb is a plant or part of a plant used for its flavor, scent, or potential therapeutic properties. Includes flowers, leaves, bark, fruit, seeds, stems, and roots. Herbs are used as native herbal medicine products and as dietary supplements that people take to improve their health. Medicinal Herbs have been used for a long time for claimed health benefits. They are sold as tablets, capsules, powders, teas, extracts and fresh or dried plants. However, some herbs can cause health problems, some alternative herbal remedies are not effective and some may interact with other drugs you are taking.
Medicinal Herbs have a variety of uses including culinary, medicinal, as alternative herbal remedies, or in some cases even spiritual usage. A medicinal herb may be a shrub or other woody plant, whereas a culinary herb is a non-woody plant, typically using the leaves.
Dietary supplement is a product that contains vitamins, minerals, herbs or other botanicals, amino acids, enzymes, and/or other ingredients intended to supplement the diet. The U.S. Food and Drug Administration has special labeling requirements for dietary supplements and treats them as foods, not drugs.
General usage differs between culinary herbs and medicinal herbs.
Herbal Medicine, Heals Naturally and Maintains good health! Allows us to live Long and Prosper! We are one with Flora. Throughout time humans and the animal kingdom have relied on the healing power of herbs. We used them in several ways: we have ingested them, rubbed them on our bodies, bathed in them, even used them in our cooking to flavor our foods.
Why should I use herbal products?
The decision to use herbs to improve your health is, as with all health decisions, a personal one. There are, however, many good reasons to consider herbal products to complement your own health care methods. One of the best reason, however, may be the fact that herbs and herbal products, continue to provide real health benefits while maintaining a remarkable safety profile. Readily available natural substances were the first medicines used by humans. Primitive and ancient civilizations as well as contemporary cultures throughout the world have always relied on herbs to provide the benefits that have been observed with their use. In fact, the World Health Organization has estimated that 80 percent of the world's population continues to use traditional therapies, a major part of which are derived from plants, as their primary health care tools. In our own time and culture, most herbs are available in the form of "herbal supplements." These products are found in the form of teas, tablets, capsules, liquid extracts, and others. We now have ready access to products that bring the herbal traditions from all over the world in a variety of convenient forms. In addition, scientific inquiries continue to develop our knowledge of the benefits of plants, and often validate the observations made over the past centuries.
Are herbs safe?
Although allergies and reactions have been recorded for a few herbs that are widely used in foods and supplements, such individual concerns are also seen with many foods, and do not diminish the safety profile of the many herbs that are generally recognized as safe. On the other hand, and as everyone knows, there are many number of plants that are highly toxic, even deadly.
Below are posts or articles
The wise man says: 03/25/23 Plant herbs in your backyard. They make your place look nice and provides health benefits. Medicinal Herbs have a variety of uses including culinary, medicinal,…